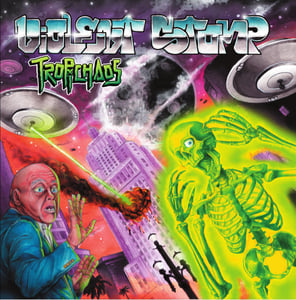 €

5.00
ASSURD RECORDS AR-027
Co-released with Hard Times Records (BRA)
Debut 7" Ep by VIOLENT STOMP guys (SP, Brazil)
They play an increbile Leeway/Inside Out groovy hardcore , with one of the best voice around in the scene right now, and cool breakdowns.
They toured Europe for a month in August 16, playing in cool festivals too such as IeperFest and prove that this is a solid band with a future!
PRESSING INFO :
300 copies total
100 on red vinyl
200 on black vinyl
3 different foldout covers, which "WU Tang Ripoff" is the most limited but available only on black vinyl.